Expansion Joint Filler Boards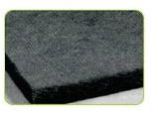 Price :
350.00
/ Square Meter
Business Type
Manufacturer, Exporter, Supplier, Retailer, Wholesaler
Size
(1.220 X 1.220 ) in10mm/11mm/ 12mm/16mm/18mm/22mm/25mm Thickness
Type
Bitumen Fibrer Fille Board
Model Number
1
Click to view more
Product Details
Feature
Water Resistive and Compressible in Nature
Place of Origin
Sangli and Nagpur
Usage
In Civil Construction
Formaldehyde Emission Standards
As per IS 1838/1983
Black Colour
Brown Colour
Specification

View
Deep Bitumax Bitumen Impregnated Fiber Filler Boards is processed to satisfy the performance requirements specified by Bureau of Indian Standard IS -1838-1983 ( Part I). It is Made from Cane Fiber Board impregnated with Bitumen. Penetration of Bitumen Chemical inside the Boards is done with the Expertise to provide the Water Resilience till the Last part of the Board which makes it suitable for & perform with excellence in the various difficult conditions of concrete structures. Also Provides Suspension to the Concrete Structure to sustain in the difficult Situations of the Atmospheric changes , Settlement of Foundation, Sudden & Spontaneous Loads etc. It is available in the large thickness 10 mm, 12 mm, 18 mm, 25 mm and more.

Available Sizes : 1.22 Meter X 1.22 Meter ( 4' X 4') & 0.610 Meter X 1.22 Meter (2' X 4')

Characteristics : Deep Bitumax is made from natural cane fibre Boards which make it environment friendly as compare to thermocole / Plastic Expansion Joint Fillers. It gives Best Compression & Recovery Characteristics as per various American, European, British & Indian Standards.

Procedure to Apply : Deep Bitumax is brought flush with the concrete slab & extends full depth of the slab, placed approximately 18-20 mm below the surface of the concrete slab. A suitable sealant is applied either at the top or bottom of the slab to close the joint against hydrostatic pressure. The dowel bar is used to preserve alignment of adjacent sections of concrete slab. Deep Bitumax is fabricated to receive dowel bars and the entire joint assembly is placed in position before pouring concrete.

Applications of Deep Bitumax : As expansion joint Filler in all concrete traffic surfaces of Highways, Airports, Runways, Cement Roads, pavements, Aprons, Curbs, Gutters, in Reinforced concrete Structures like Piers, Retaining walls and Lateral Support in Abutments, etc. Deep Bitumax confirms to the Indian Standard IS 1838 / 1983, Part (II)

Testing : The Deep Bitumax Can be Supplied with the test report from approved test laboratory.

Physical Properties : Please Down Load File.
Looking for "
Expansion Joint Filler Boards

" ?
Square Meter